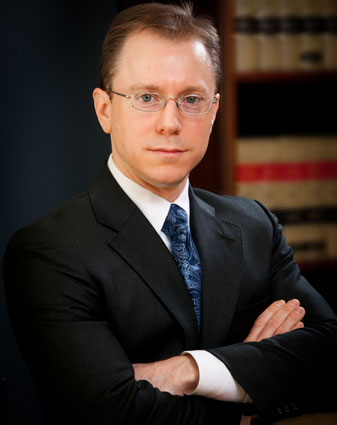 Kenneth Gorton has recovered tens of millions of dollars in verdicts and settlements, and represented hundreds of clients in personal injury cases. He has dedicated his career to advocating for injured and disabled people.
Mr. Gorton receives the highest possible rating by AVVO, one of the best-known ranking services for lawyers, which rates him as 10 out of 10 (superb). He is also a member of the Million Dollar Advocates Forum, which only admits trial attorneys who have demonstrated "superior results in complex cases" exceeding one million dollars.
His qualifications include three graduate degrees (doctorate in law, master's in dispute resolution, and master's in psychology). Over the years, he has earned a reputation as a tough but fair attorney, and a creative problem solver for his clients. His background in dispute resolution and psychology give him an edge in negotiations, mediations and litigation.

Mr. Gorton started his career working with autistic children, serving as a teacher/therapist and later as the grant manager of the program. His desire to be a strong advocate led him to Pepperdine School of Law, where he served as the student editor for the American Bar Association's national journal, Student Lawyer. He also attended law school in Hong Kong, Beijing and London, where he represented Pepperdine's moot court team before the Royal Courts of Justice.
After graduation, Mr. Gorton clerked for the Honorable Robert Bryan, a federal judge in Tacoma, researching and drafting opinions on constitutional law, employment law, and complex litigation. He later served as a deputy prosecutor for Thurston County by special appointment, before working full time as a litigation attorney for injured clients.
As an attorney, Mr. Gorton's goal has always been to advocate for people who have been treated unfairly, and to ignite a passion for justice in the hearts and minds of others. He now manages a growing litigation firm in University Place, and volunteers his time as a frequent guest lecturer at Seattle University's Criminal Justice Program. Mr. Gorton also serves as a Hearing Officer for the Washington State Bar Association, and as a member of the Bar's Court Rules & Procedures Committee. His daughter, Sydney, attends the University of Washington.
Please click here for a copy of Mr. Gorton's curriculum vitae.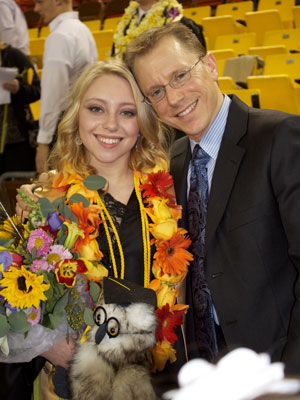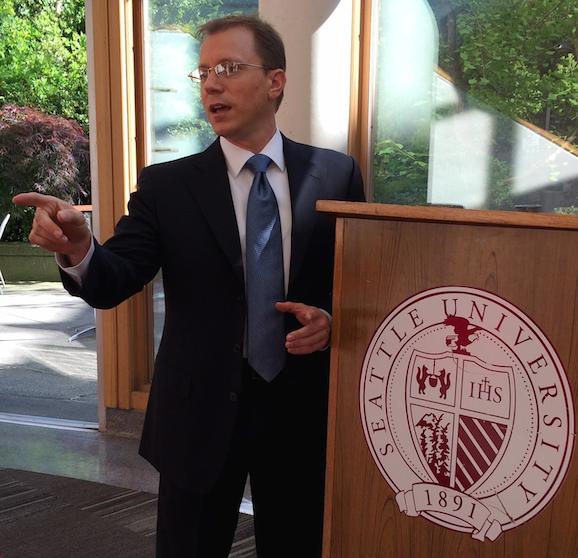 Wonderful Attorney

Ken Gorton is a great Attorney. He represented us with the utmost care and dignity, helping us to get through the worst time of our lives; the wrongful death of our child. He went to battle for us and never gave up. Not only is Ken extremely knowledgeable, intelligent and efficient, but he is equally as kind and compassionate. He is quite capable however of executing powerfully aggressive techniques as necessary in a lawsuit or legal negotiations. Ken has also represented us in a separate personal injury case with a very positive outcome. I highly recommend Ken Gorton and have complete faith that he will do an amazing job for you. We love Ken!

Julie,

Wrongful Death Client
Highly Recommend

Ken Gorton represented me in a very complicated product liability case involving a government agency, a large corporation, L&I, State and Federal Court. The opposing attorneys in the case worked for large, well funded law firms and were representing a multi-billion dollar company.

I am a firefighter who was injured on the job while fighting a fire, my injuries threaten to end my career. During the years leading up to trial Ken successfully guided us through several pitfalls where one wrong decision would have been disastrous. I would best describe the case as a high stakes chess match with my job, future medical care and financial well-being on the line. Ken was "Brilliant " through-out the trial, he is truly a "Master of his Craft". Having Ken represent me in this case was one of the best decisions ever, and not just for the fact that we won. During the hours and hours that Ken and I spent together, it became very evident that he truly cares for his clients. He balanced the monetary aspects of the case while ensuring I would continue receiving medical care and that my job was protected.

I had never met Ken prior to this case, I now consider him a friend. I highly recommend Ken Gorton.

Thanks again for everything Ken

Kevin

Kevin,

Personal Injury Client
Career Ending Disability With a Positive Outcome due to Mr. Gorton's Expertise

I was a career firefighter. I lived and breathed my profession, it was all I knew. Due to the negligence of a business owner, I suffered career ending injuries. Ken was able to help me through this difficult and personally devastating situation. Ken's knowledge in premises liability combined with his negotiation skills with Labor & Industries was in a word, outstanding. This was a difficult time for me but Ken's professionalism, litigation, and negotiations skills helped me through this confusing time. My life will never be the same again; however, when Ken settled my claim, I was able to see a light at the end of the tunnel and made it easier for me to move on and move forward with my life.

George,

Personal Injury Client
I am glad I had Ken on my side

Ken handled a very complicated case for me involving two auto accidents and three insurance companies. I expected it to take a very long time to settle but Ken had a strategic plan and worked hard to bring my case to a close. I got frequent updates on the status of my case. I feel Ken went above and beyond his responsibility to assure a fair settlement.

I would also say that Ken is very easy to talk to and was very prompt in responding to any questions I had.

Kyle,

Car/Auto Accident Client
Truly Spectacular Attorney Helps Unique Client with Unique Case - 10 Stars

It took me almost a year to find an attorney that would take my case, which without the unique circumstances would have been hopeless. For me hopeless was not an option, I need to take my power back. Mr. Gorton was able to share my vision for a positive outcome and even mentor me to understand an even better one than I could have imagined. He is responsive, highly intelligent and shows with deliberate action that he cares about you as a whole person and not just a client. From everyday personal injury cases to highly unique ones that require creative action, Mr. Gorton is the only choice!

Client,

Personal Injury Client
Excellent Service

I spent three years working with Mr. Gorton on my case involving an MVA while I was working on-duty. There were several entities (L&I; Agency; 3 insurance companies; multiple lawyers, etc) involved, and only one group (my lawyers) who were actively looking after my best interest. I found Mr. Gorton to be very respectful to all parties during the litigation and most importantly, was confident that his advice to me was always principled with options along with recommendations regarding a reasonable resolution that would bring the settlement that met my best interest. Excellent work and thank you.

Ron,

Car/Auto Accident Client
Kenneth Gorton - Very Professional

Mr. Gorton stepped in on my case in mid course. Picked up on everything immediately. Was in contact on all aspects.

Carol,

Car/Auto Accident Client
The Best

Ken Gorton is a wonderful attorney. Mr. Gorton has not represented me, I have only worked for him as his paralegal. He cares about his clients and keeps them informed, from the demand process to the litigation process (if necessary). Too many attorneys have forgotten why they became attorneys and unfortunately only see clients as potential dollar signs, this is NOT the case for Mr. Gorton. He remembers your name, listens, cares and works hard until his clients have that moment of peace where they know things will get better. As a paralegal, it has been my experience that a client would rather speak to the attorney they hired, not just the paralegal, because people going through personal injury, wrongful death, workers compensation and slips, trips and falls at the fault of another are overwhelmed with medical bills, loss of income, and are also going through emotional and mental stressors. They need the reassurance - the one on one time - of their attorney and Ken Gorton surpasses this expectation. He is a brilliant attorney. If anything should ever happen, to where I needed his services, I would not hesitate to hire Mr. Gorton, in fact he would be the first person I would call.

Angie,

Recommends Kenneth Gorton
A Great Personal Injury Attorney

Kenneth represented me in 2 cases. He was diligent and hardworking. I trusted him. l was happy with the outcome. I would recommend him for anyone in a personal injury case.

Client,

Personal Injury Client